CineFest - Miskolc International Film Festival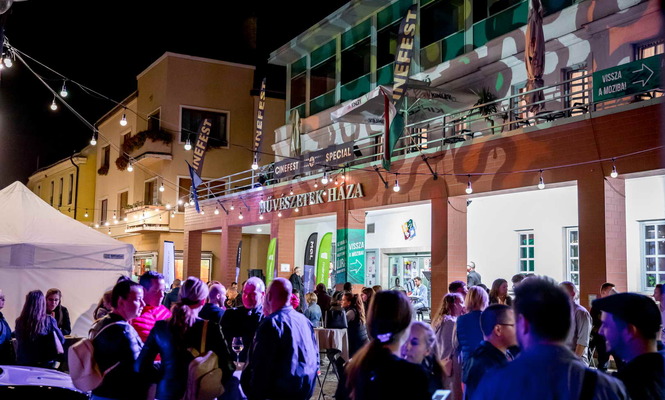 Date
---
Since the first CineFest in 2004 the Miskolc International Film Festival is on a very promising way to became a major Central European film event. Year by year, Jameson CineFest attracts thousands of movie fans and visitors from the whole world.
The former industrial city of Northern Hungary, Miskolc, the third most populated city of the country, thanks to the significant innovations and careful restorations is one of the cultural, touristic and spa centers of Hungary. The city's old houses, streets and places were almost completely renovated. Miskolc and its surroundings has many architectural, artistic and historical sights, as Lillafured, the medieval castle of Diosgyor or the nearby beautiful Bukk Mountain. The breathtaking cave bath and spa in Miskolc-Tapolca is a really unique natural formation.
The flourishing Jameson CineFest celebrated its 11th edition in September 2014, housing in the cultural complex House of Arts. Each year, after a careful selection, the year's top 15-20 features and 40-50 shorts, documentaries and animation films have the opportunity to compete in the official program. Most of the films came from Central Europe, from the US and Germany, but we received films from Indonesia to South America. Jameson CineFest provides an unique look into young international cinema's landscape, screening the best flicks from all over the world.
Many attractive supplementary programs, exhibitions, concerts, film history workshops, roundtable discussions will accompany the nightly screenings. Our CineClassics series started in 2010: explore with us Hungary's exceptionally rich film heritage: Oscar winner British screenwriter Emeric Pressburger was born in Miskolc, legendary founder of Paramount Pictures Adolph Zukor in the nearby village Ricse, 20th Century-Fox founder William Fox in Tolcsva, in the heart of the renowned Tokaj wine region, just to name a few. The 2009 conference dedicated to Emeric Pressburger (with the participation of his Oscar winner grandson Kevin Macdonald), the 2010 workshop about Zoltan Korda was a true gem, and also the 2011 retrospective, exhibition and conference honouring Istvan Szots and the 70 years old masterpiece Men on the Alps. The Budapest born Oscar winner Michael Curtiz's 70 years old Casablanca was also a true hit in 2012, just as the screening of Billy Wilder's The Apartment in 2013 and the Vilmos Zsigmond retrospective and master class in 2014.
Jameson CineFest is one of the most attractive festivals of Central Europe, where our guests can get know the fresh cavalcade of world cinema, the hidden treasures of film history, fine food and drinks, concerts and parties - with true Hungarian hospitality.
See you at the 12th Jameson CineFest in Miskolc in September 2015!